Purism Librem 5: Visual impressions
Just a few photos that show why I don't do much product photography usually.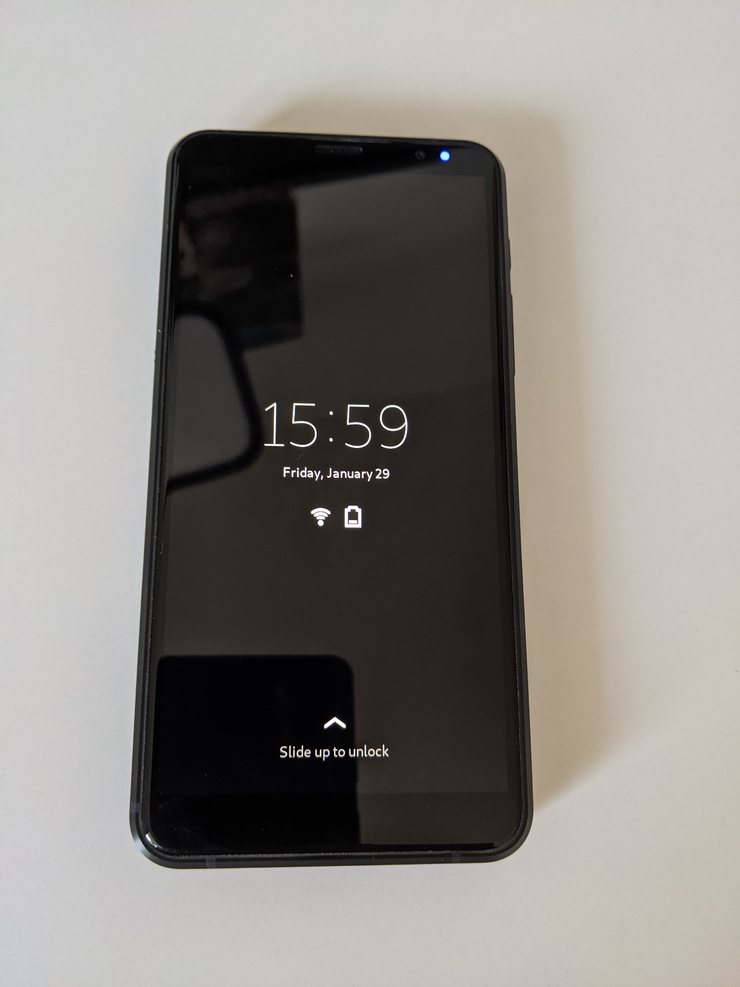 Front side or "let's have the most boring photo first".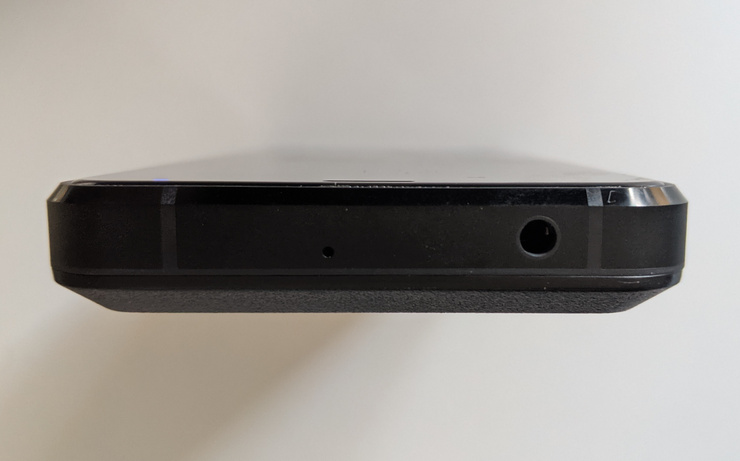 This the top with the headphone jack.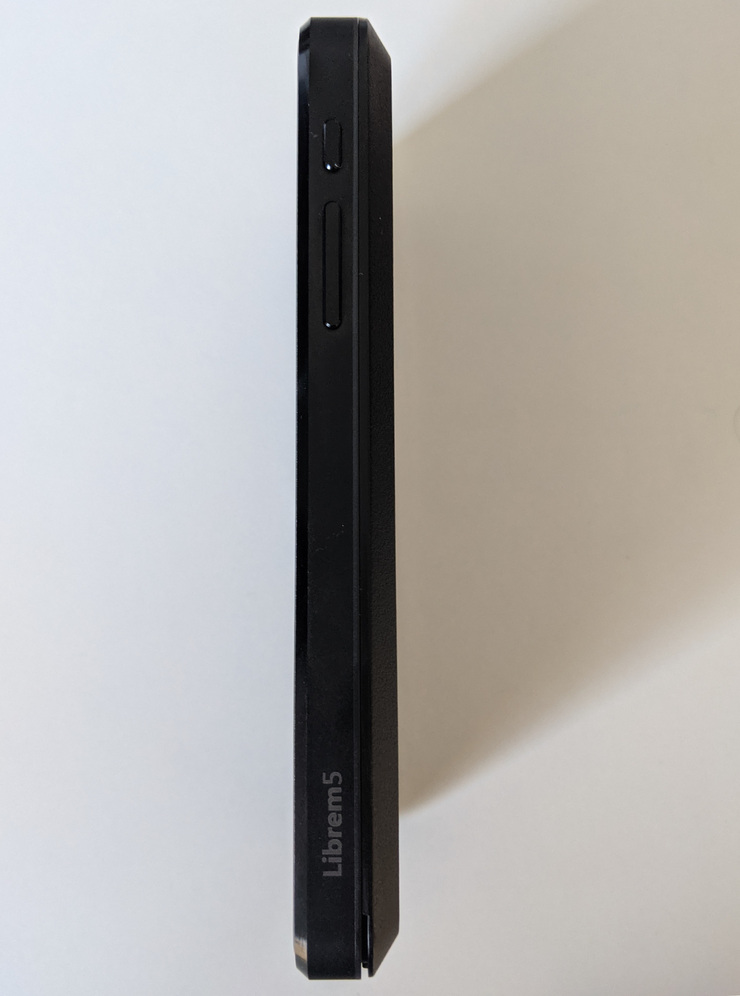 On the right side we find a modest Librem 5 logo and volume rocker and power button.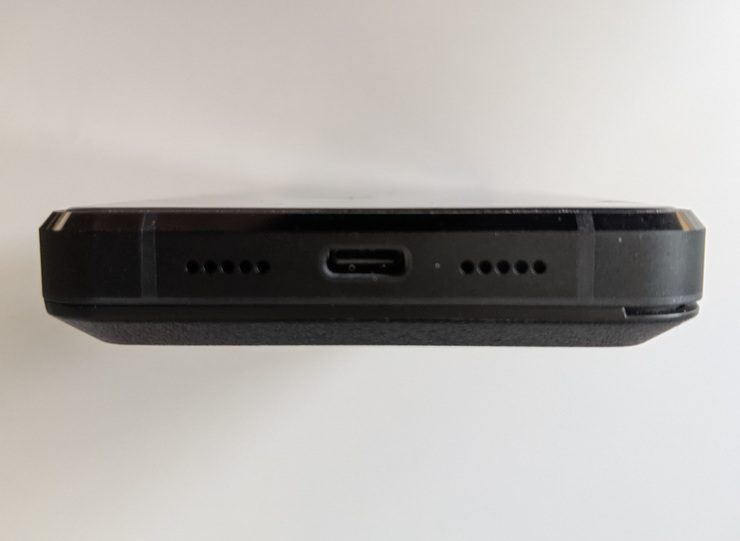 The bottom has the USB 3.0 Type C port.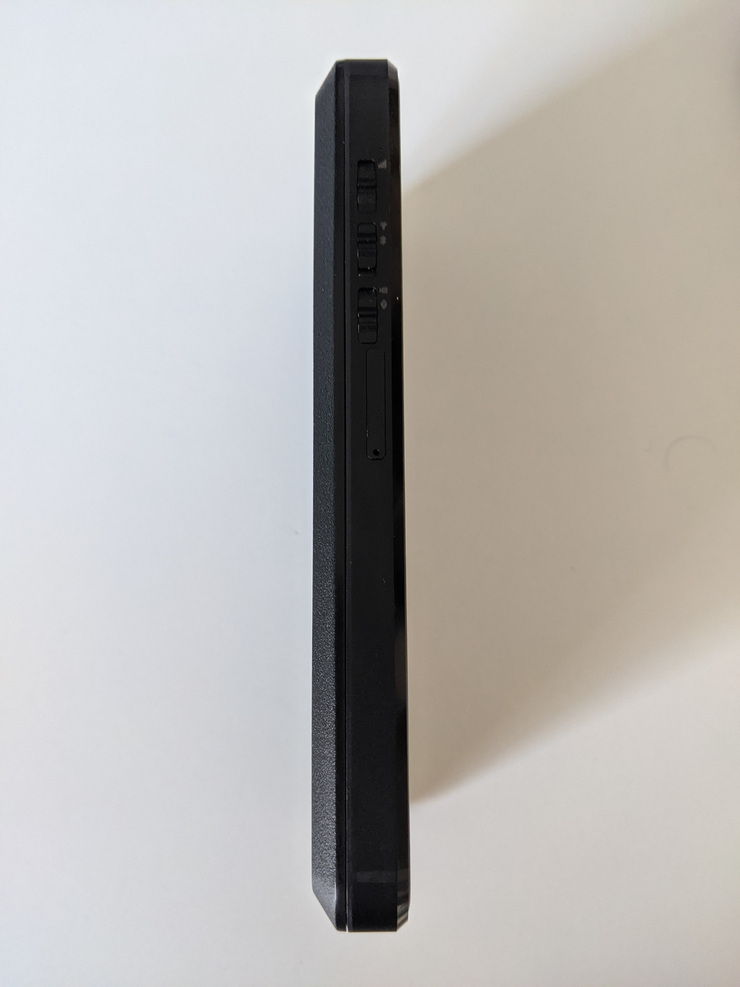 The left side has the SIM and microSD tray and the killswitches (Cellular, WiFi+BT, Cameras + microphone (from top to bottom); only Wifi is switched on in this picture). If you turn them all off, sensors like compass, accelerometer and proximity sensor get disabled as well.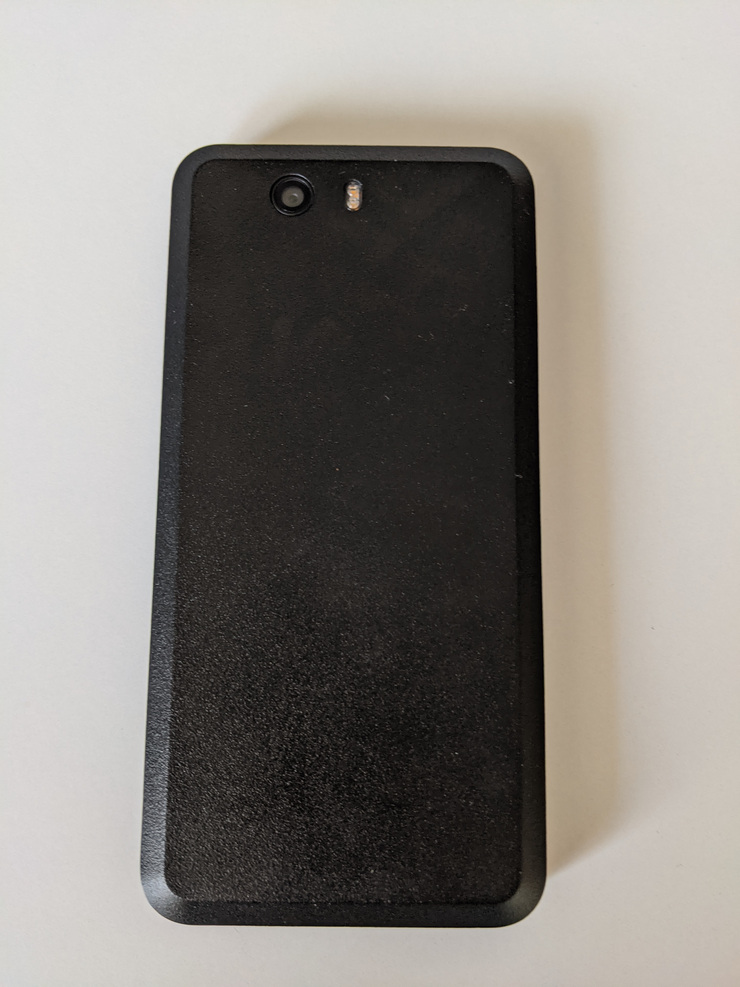 The back side is quite boring, but the structured plastic feels good to the hand.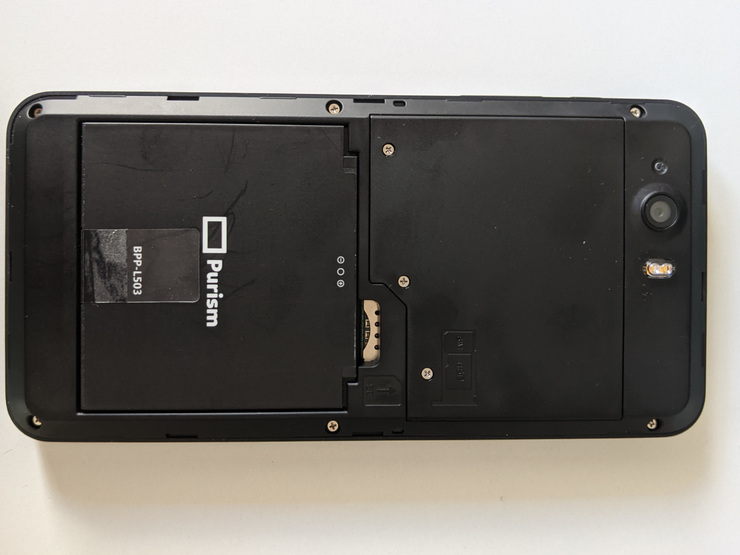 This is what it looks like without the back cover.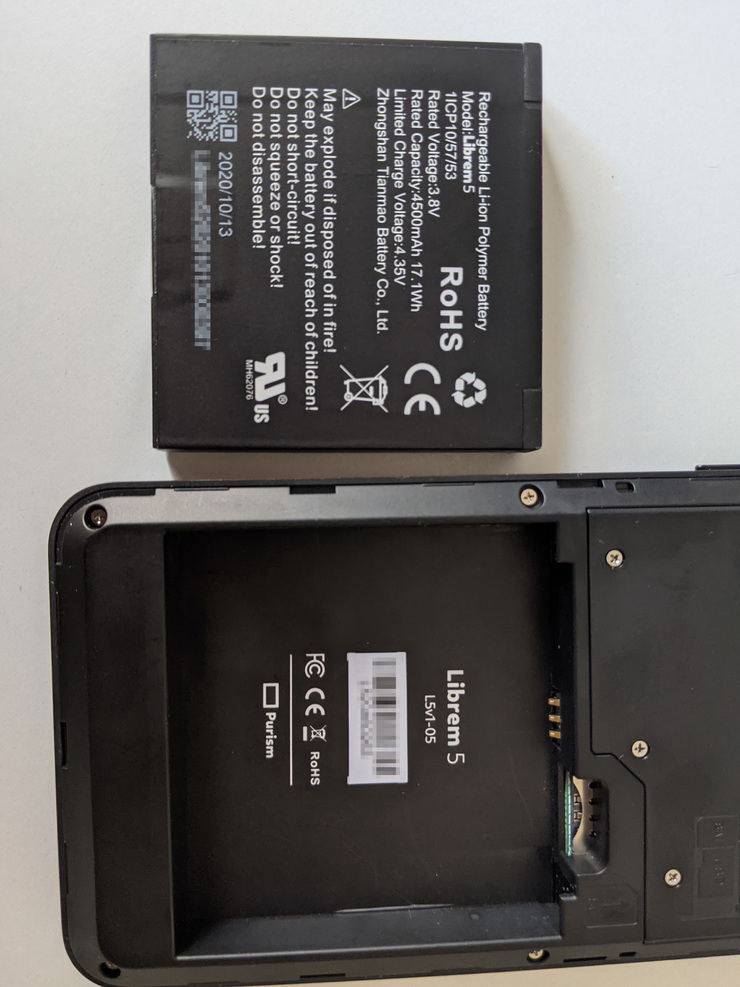 That battery is a thick beast. The slot that's visible is for a 3FF smart card.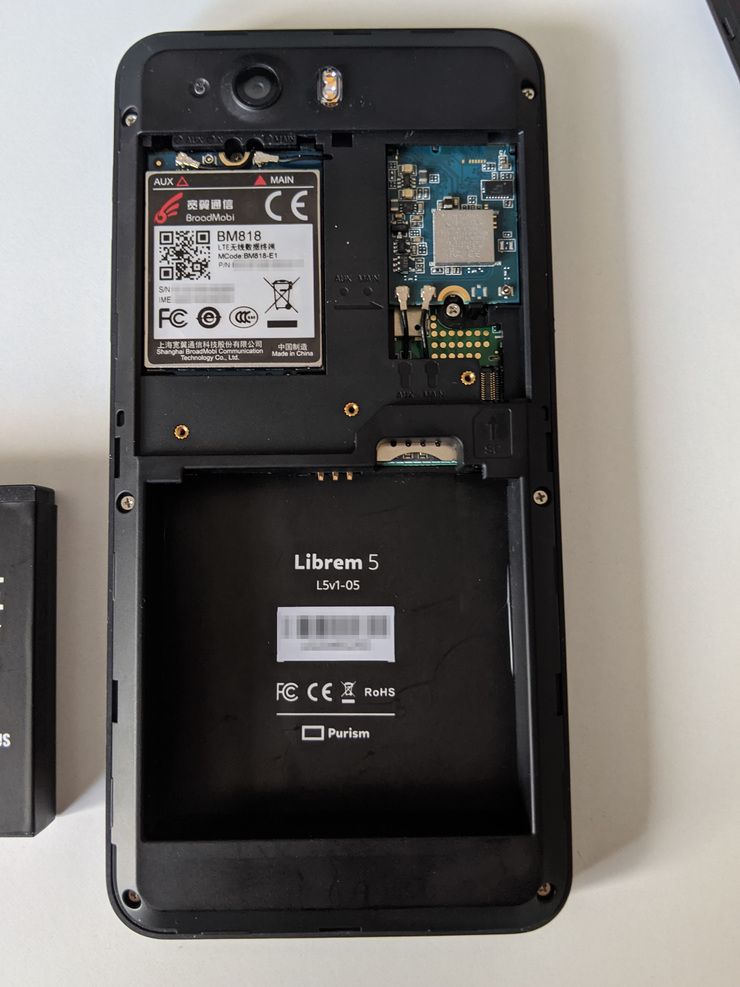 Removing an additional cover makes the the Cellular modem (a Broad Mobi BM818-E1 on a m.2 3042 card in my case) and the Redpine Signals RS9116 m.2 2230 card (over SDIO and I2C), that handles 802.11 a/b/g/n (WiFi) and BT, visible.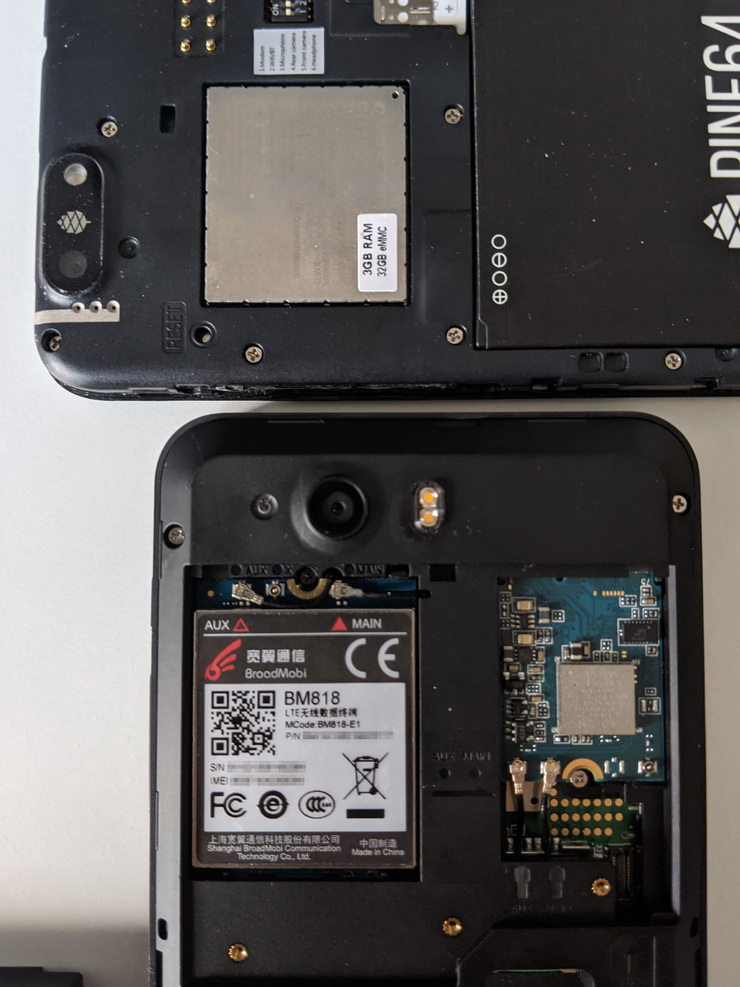 Bonus: Size comparison to the PinePhone modem. It sure looks like the Quectel EG25-G modem of the PinePhone could fit on a m.2 3042 card and into the Librem 5.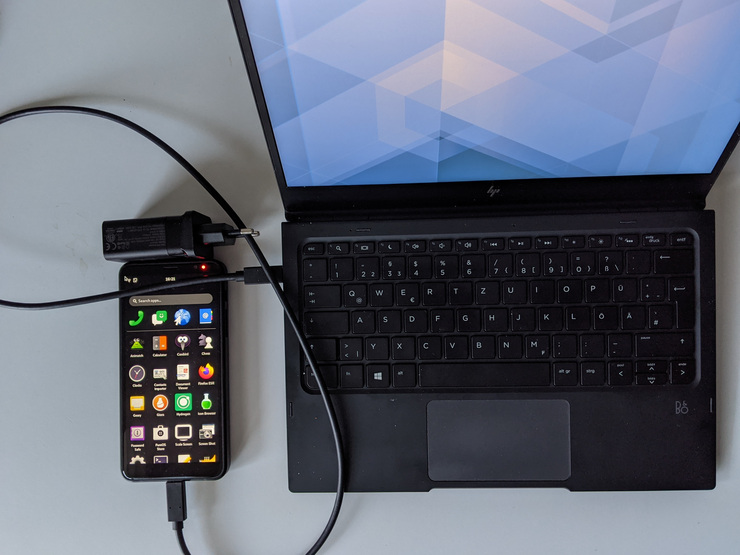 Bonus 2: The USB-C cable that comes with the Librem 5 is full-featured, so you can connect displays with it, like I did here with my HP Elite X3 Lap Dock. Also in the picture is the 18W USB-PD Librem 5 power supply.
If you want to know what I my initial impressions of the Librem 5 are, head over to the relevant blog post.